R.A.D.Daggers, Red Cross Daggers & Hewers free valuation, second world war, Selling a German war souvenirs, Selling German Dagger In South Australia, selling Militaria in Calafornia, Selling Swords And The Law, selling Swords Legally, Selling WW2 Daggers, SENDING BLADES, Solingen Dagger, specialists in militaria, ss Dagger Dealers, SS Daggers, Steinbech-Hallenberg, Suhl, The Free Valuation of German daggers, THE PRICE GUIDE TO GERMAN DAGGERS 2016, There's no better way to understand history, Third Reich Police Bayonet Buyers, Third Reich Symbolism, Third Reich. A German-Italian Campaign Medal , Valuation of German swords, Verbot des Verkaufs der nationalsozialistischen Militaria., VETERAN'S FAMILIES, Waffen-SS, War Merit Cross, Wasserschutzpolizei , Water Protection Police, We Buy Navy Daggers, Who Ownes Hitler's Mercedies, WMW/Waffen
Antiques Hove Sussex




Antique Jewellery Buyers Sussex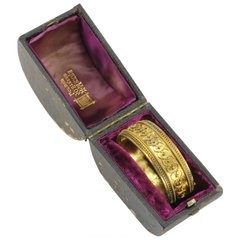 David Mattey of "Sussex Anique Buyers.com Is A Highly
Experienced Buyer Of Antique And Modern Jewellery ..


The Prime Position Of Shop Attracts
Wealthy Buyers.
Don't Sell To A Middleman Sell Directly To Specialists




When We Buy Antique Jewellery
,Sellers Will Be Pleased To Know
That They Will Achieve Up To 50% More
Than They Would Achieve At Auction.


Why? Well That Is Easy. Auctioneers
Charge The Buyer 25% "Buyers Premium"
On Top Of The Hammer Price ..Yes I Know
It Sounds Hard To Believe But It Is Entirely True .
Customers Are Cleverly Duped Into Believing That Auctions Are Fare And
Democratic Institutions. Today It Is Far Better To Conduct A Little
Homework Before Selling Directly To Dedicated Professionals …
Those In A Prime Position To Sell To End Users Rather Than To Middlemen
..Why Not Call Today and Speak
Directly to Me David Mattey About Art,Antiques Gold Diamond,
Sovereigns,Half Sovereigns, Rings, Bangles, Jewellery ,Watches,Emeralds,
Topaz,Garnets ,Ruby,Wrist Watches ,Pocket Watches,
15 ct ,9ct, 18ct Or Call Now on 07860-747027
HAVE YOU HAD AN AUCTIONEER'S VALUATION ?

WE PAY YOU 100% FOR REQUIRED ANTIQUES AND JEWELLERY
AT AUCTION YOU WILL LOOSE UP
TO 50% OF THE VALUE.IN 2 LOTS OF COMMISION

CALL 07860-747027 TODAY FOR
FREE PRE AUCTION ADVICE !

WE BUY DIRECTLY FROM YOU ZERO SELLERS COMMISION .

OR BETTER STILL OBTAIN BETTER

THAN RECORDED PRICES

SUSSEX ANTIQUE BUYERS

HAD ENOUGH OF SUSSEX AUCTIONS ?

WE CAN COMFORTABLY PAY 30% MORE THAN YOU
MIGHT EVER ACHIEVE AT AUCTION!.
Our Domains Include
www.germandaggerswanted.com


www.germanmilitariabuyers.com
www.germanhelmetswanted.com
www.germanhelmetbuyers.com
www.germandaggersellers.com
www.germandaggerdealers.com
www.germandaggerswanted.com
www.germanbadgesswanted.com
www.ww2buyer.com
www.themilitariamarket.com


ARUNDEL HIGH STREET
ANTIQUES DEALERS
FULL PROFESSIONAL REFERENCES


COMPLETE PROPERTY
CONTENTS PURCHASED

Many Sources Predict
A Tough Time Ahead
Post Brexit For The U.K.


Lasting For Several Years At Least.



Are
Also Set To Affect
The Prices Of Antiques.




Now May Be The Time
To Consider Ones Options?



OUR SHOP IS SITUATED
IN A PROMINANT POSITION
WE CAN AND WILL
PAY YOU FAIR PRICES
FOR YOUR ANTIQUES,


PAINTINGS,
AND MILITARIA
TELEPHONE
ALL HOURS
07860747027


Illegal To Send Knives And Swords?

Illegal To Send Knives And Swords?

It Is About To Become Illegal To Send Knives
And Sword Through The Post In
The U.K. To Private Addresses .


.. Knives Bayonets And Swords Can
However Be Sold Directly To Our Specialist
High Street Militaria Store And Other Such Specialists.


Auctioneers Will No Longer Post Swords Or
Knives To ON-Line Bidders So
Auction Prices Are Set To Slump..


. If You Have A Collection To Sell Of Swords, Bayonets And Knives Don't Panic . Antiques & Militaria Is The Name Of Our High Street Store..
We Buy Collections And Can Arrange Collection For Those Who Are Based Outside Of The Area…
Swords,Antique Guns, Daggers And Bayonets Are Something We Treat With Great Respect.
We Buy Directly From You And We Are Happy To Pay Your Researched Prices In Virtually Every Case.
As Sellers We Take A Responsible Approach Supplying Mature Collectors,Museums and Investment Groups..
Never Will We Supply Juveniles Or People Who Appear Agitated ..
To Sell From A Single Item To A Substantial Collection .
EMAIL davidmatteybuyer@gmail.com
Or Call Now

USA.+447860747027





High Street Specialists



Arundel Showrooms


01903-884602 or 07860-747027



SUSSEX ANTIQUE BUYERS



VISIT US IN ARUNDEL WEST SUSSEX.


WE ARE BUYERS OF FINE ANTIQUES
AND COLLECTORS ITEMS
WE PAY YOU 100%
RECORDED MARKET PRICES




____________________

YOU CAN ALWAYS REALISE BETTER PRICES FOR
ANTIQUES AND ItEMS OF JEWELLERY BY SELLING DIRECTLY
TO HIGH STREET RETAILERS

IF YOU OBTAINED INDEPENDANT VALUATIONS SELL AT 100% OF THE
RECOMMENDED RESERVES TO SUSSEX ANTIQUES BUYERS.


FAQ,
HOW DO I BENEFIT ?
ANSWER.
ZERO COMMISION IS DEDUCTED/
YOU ENJOY IMMEDIATE PAYMENT.


.

YOU MAY FIND IT HARD TO BELIEVE THAT STOPPAGES IMPOSED BY
OUR PERSONABLE
LOCAL AUCTIONEERS FREQUENTLY AMOUNT TO AROUND 45%.!
BUYERS ARE NOW CHARGED A SCANDALOUS 25%+VAT ON THE
HAMMER PRICE
BY AT LEAST ONE LOCAL ESTABLISHMENT !
.30%+VAT ON THE HAMMER PRICE IF YOU ARE AN ON-LINE BIDDER?





If you wish to avoid waiting and the charges associated with auction
sales,charges such as ,
Commissions ,V.A.T.,Lotting fees ,
"Bought in fees", Photographic fees etc

Please call David Mattey to day on 07860747027
for a fast confidential



Our vast store stands beside a castle ,one visited by thousands of
international visitors each year.

All our stock is obtained directly from people such as yourselves.
Auctioneers are not necessarily the viable way to sell.
Why not go on line and establish the value of what you have?.
Contact us and realise a fare slice
of the market value.
By taking control and cutting out auctioneers and other middle
men you will avoid dissapointing results.

SELLING MEDALS?, DO YOU REQUIRE VALUATION








David Mattey formed part of the
"Barns of Bond Street" appraisal team during
many of their promotional events
held in Sussex over a ten year period.
At such events thousands of items of
Jewellery were seen, handled,valued,
and purchased.
The experience acquired during this period,
coupled the wealth of proffesional contacts made,
have put David in the strongest
position of both judgement and buying power.
If you wish to sell antiques or diamond jewellery
you are invited to first telephone and introduce yourself
to David Mattey,
Should you then wish to obtain an appraisal/offer
you can make a private appointment .
You will obtain a confidential offer with the option to
sell only if you so wish .
A specialist can generally afford to pay 20-30% more
by buying from you directly.
As from 2016 our Jukebox buying services will be avaliable



WW2 items? Free Informed Expert valuations!
WWII German Helmets
Our WW2 German Helmet interest includes German Kriegsmarine helmets, German Heer (army) helmets, German Luftwaffe (air force) helmets, Luftschutz helmets and more. German Helmets are the iconic WWII Collectible for many Museums and collectors to display.A number of design models were produced by Germany and used in WW2, such as the M42 German Heer (Army) Helmet, which was the last wartime upgrade to the standard helmet in 1942, some collectors choose to focus only on collecting helmets!

Caution should be taken when considering a German Helmet for
purchase since there are a great deal of reproductions on the
market today, some using original helmets, but reproduction decals and paint.

luftwaffe-sd-m40-helmet-b

M1940 (M40) Single Decal Luftwaffe Helmets

WANTED

Great examples of a complete and 100% original M40 Luftwaffe
helmets with 95% of the second pattern, (Circa 1936/1937-1945),
Luftwaffe eagle decals remaining. Paint being 98%, with average scuffs and scratching.
Original liners and chinstraps Manufacturers mark is "Q", size 64.
luftwaffe camo helmets

ALSO

Nice Single Decal M1942 Luftwaffe Camouflage helmets.
Painted tones of light and dark greens, browns and a lighter beige applied either by hand.
These helmets show paint with the normal dings from use,
but also texture from the various paint application(s).
The paint may shows signs of being scrubbed; removal of one camo
application for another camo applications for different environments...


Heer (Army) Tropical Pith Helmets



Heer (Army) DD Transitional Austrian M16 Helmets

Transitional Double Decal Helmets. having nice exterior paint, with
both the standard Heer decal on the left-hand side, and the national tri-color decal on the right.

M40 Luftwaffe Tropical Camo Helmets - Period Repaint Back to Luftwaffe Gray

M40 Luftwaffe Tropical Camo Helmets


Kriegsmarine Administration Official's White Pith Helmets


Luftschutz Three-Piece Beaded Gladiator Helmets


Luftschutz 3-piece Gladiator-style helmet, complete with original
liner and chin-strap. Everything about this helmet is absolutely
beautiful! The chinstrap, though rigid and showing signs of age
, is in extremely good condition. The liner is the same; aside from
a fair amount of dust that was present at the time the helmet
was acquired. Decal is 98%. Paint has average scratching and scuffs.
luftschutz-czech-capture-helmet

Luftschutz Czech Capture Helmet


M1938 (M38) Fallschirmjäger Luftwaffe Paratrooper Helmets sporting
single decals and Thale manufacturing trademark "ET", sizes 66 68.


.
















We make direct purchases of Antiques and Fine Art every day of each week:
Prospective sellers who are planning a visit are encouraged to make an appointment.
This ensures privacy and eliminates waiting time:
To help us provide you with relevant expertise during your visit:

(Jeweler,Clocks,Assortment, Etc)
By bringing a quantity of pieces you will maximize the likely hood of a healthy return.
The demand for Oriental works of art is particularly strong at this time.
Chinese Carvings, Ceramics, Silk, Silver, Gold, Jade,
Coral, and Bronzes are frequently the most valuable items.
We are always eager to purchase items similar to those
featured on the BBC's "The Antiques Road Show"
and other popular television valuation programs.

To Our Postal Customers
We issue global Pre payment to sellers through Paypal.
If you are not a "Paypal" account holder we can arrange for alternative payment.

Sussex Antiques Buyers.com buy directly from you so you avoid letting auctioneers take a slice of the pie
(60% overall in many cases).

Transactions are confidential. Sellers are spared the anxieties associated with disclosing personal data
to strangers on the internet.

Free Identification and appraisal service.
If you have inherited an assortment of pieces you may require some help with indentification.
We invite you to send us in any number of pictures.

We will promptly identify and evaluate all we are shown. You will receive our offer with the option to sell
directly to Sussex Antiques Buyers.com.

Sussex Antiques Buyers.com answer all e-mail enquiries within hours of your sending them.

Sussex Antiques Buyers.com are enthusiastic spenders eager to provide wealthy investors and collectors with exciting fresh goods.

We pride ourselves on being able to identify and make offers on items from all periods.

Send an email to us containing some images and you will in turn receive an offer/Bid from us, with the option of selling directly
to www.sussexantiquesbuyers.com.

Identification and Valuation Days
(Appraisals backed up by direct cash offers)
We offer free Valuations and an identification service for antiques, paintings, and collectors items.

Our business is conducted daily from Arundel Antiques Market (the region's most visited antiques centre). Our expertise,
experience and market knowledge combine to provide professional advice with the option of selling directly.

Free Valuation Days at Arundel Antiques Market.
Every week-day between 10.00am – 4.30pm.
Weekends 11.00- 4.30pm.
For private appointments please call:
David Mattey: 07860 747027